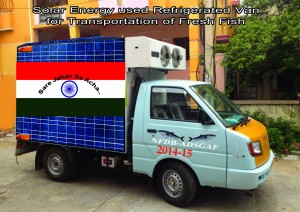 Post Harvest Services
Fish is highly perishable food and an important source of protein and cheaper in cost compared to other source of animal protein. It required proper handling, processing and distribution. Since fish is highly perishable, in each stage proper attention should be paid to maintain the quality of the fish. With the emergence of the concept Food Safety, standards like SPS, HACCP, and EU are playing a vital role in both domestic and international market. Around the world including India, efforts are being taken to improve the quality of fish and reduce the harvest and post harvest losses. Nevertheless, these efforts are not being trickled down to the grass root level for practical implementation.
Training, awareness and exposure programs on the handling and care of fish, from the first point of catch to the final point of sale, are conducted regularly to maintain the quality of fish.